Verticle Platform Lifts
The Porch Lift – Call 630-892-7267
Sometimes called a "Porch Lift", a verticle platform lift is designed to provide efficient access to a raised deck, porch or doorway. They are very popular for access in a garage. Typically, they fit in an area about 5′ x 5′.
In some residential areas, the outdoor steps are to high to install an approved ADA ramp.
Features to look for include: twin rack and pinion drive to give it a smoother and quieter ride quality compared to more traditional screw drive systems. This is also useful if a higher lift is required as an additional tower section can be added to the existing unit.
Also look for your lift to have an anti-slip platform and hand rail to make you feel safe while using the lift. A DC battery system should be standard so that you can use your lift in the event of a power outage.  Emergency stop and alarm buttons should also be standard for additional piece of mind
StairLiftNOW dealer will advise you on units that will meet local building codes, have the necessary features and be appropriate for the climate in your geographical area.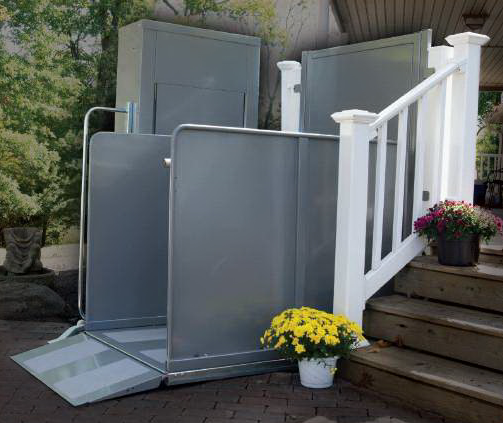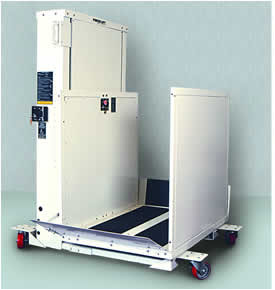 Save Hundreds With Our 15 Minute Quote
Like a famous insurance company, we can give you a free and accurate stair lift price quote in 15 minutes or less. One of the secrets behind the success of StairLift NOW is the fact that our quotes are done in 15 minutes or less. Call to arrange your free quote 630-892-7267
Call 630-892-7267
For more information and to read more comments from our clients please visit our sister site www.RampNOW.com